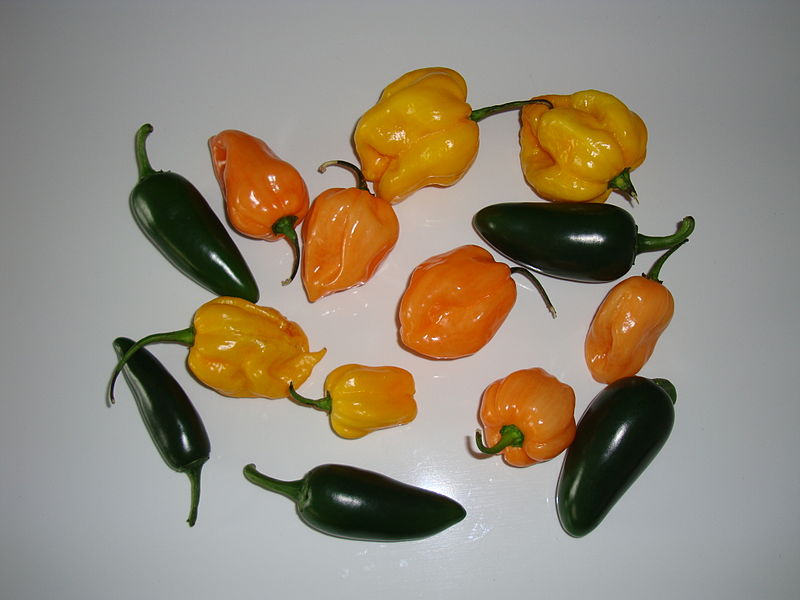 Somehow, a recipe created over a hundred years ago by the "Frank Tea and Spice Company" is dominating the entire hot sauce market and has been for a surprisingly long time. This thin, vinegary hot sauce has become the standard to beat. Frank's Red Hot Sauce.
But if you use a lot of hot sauce, you should make something better. Not only is it easy to make a thicker more delicious hot sauce, but you will actually have control over how hot you choose to make it.
Hot Sauce Ingredients
For the base of the recipe you will need:
orange habanero peppers
jalapeno peppers
an onion
some regular white vinegar
For flavor you will want:
garlic
oregano
cumin
mustard powder
a bit of salt and pepper
How to Make Habanero Hot Sauce
This recipe starts out with an easy part. All you need to do is put everything in a blender or a food processor. Drop in a small onion, 5-6 habenero peppers and 5-6 jalapeno peppers.
Pour in two cups of vinegar.
Now, you can flavor this stuff almost any way you want, but an easy guideline is:
1-2 Garlic Cloves
Quarter teaspoon of oregano
Quarter teaspoon of cumin
Half teaspoon of mustard powder
Now blend it all up until its all creamy and smooth.
Add the blended mixture to a heated saucepan, bring to a boil and reduce the heat. Simmer the whole thing for about fifteen to twenty minutes and sprinkle in some salt and pepper to taste. This process ensures the flavors will be nicely mixed and you end up with a consistent sauce.
The best part is, because it's made with vinegar, this stuff will last quite a while. So you can make it and use it like you would any other hot sauce.
Tips for Cooking Habanero Hot Sauce
Substitute a portion of the vinegar with fresh lime juice for a citrus variation.
Adjust the heat by substituting out some of the jalapeno and habanero peppers with regular green or red peppers.
Adding a teaspoon of sugar can help make the hot flavor linger longer.