Many people are fairly shocked to learn that there is really no such thing as "curry powder." It obviously exists, but it's not an actual spice used in other parts of the world.
Curry is actually a combination of other spices often used in Indian cooking. This recipe will help you make your own curry powder.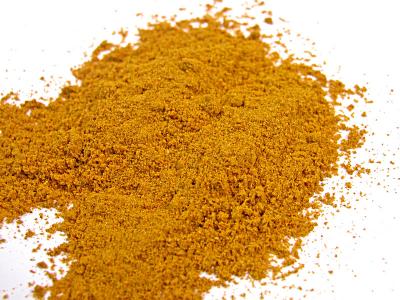 Instead of using store-bought curry powder, you can just use a combination of spices to make your own version. This also allows you to tweak this recipe to flavor it to your preferences.
Curry Ingredients
Curry powder is commonly a mixture of fennel seeds, cumin seeds, coriander seeds, fenugreek seeds, black peppercorns, cloves, cinnamon and salt and pepper.
How to Make Curry
Put a dry frying pan on the stove and heat to low heat.
Once warmed, combine these ingredients in the frying pan:
Two tablespoons of fennel seeds
Two tablespoons of cumin seeds
Two tablespoons of coriander seeds
Half a tablespoon of fenugreek seeds
Half a tablespoon of black peppercorns
One clove
Half a cinnamon stick
And a pinch of salt and pepper
After about three or four minutes, either add to a clean coffee grinder or a mortar and pestle and crush it all up.
Store it in a salt shaker or other spice container.
Tips for Making Curry
If you like curry enough to make your own powder, make a ton of it. Like most other spices, it can be kept forever.
A coffee grinder may be easier, but a mortar and pestle is cooler. Use a mortar and pestle.
You can modify the recipe, because as long as you call it curry it's technically curry.
Prepare before making your own spicy curry sauce for a delicious "from scratch" dish.